Multiple filters packages
The three filter packages filter the water in three stages:
In the first step, visible and invisible solids are removed.
The next step is to remove humus, smells, flavors, organic compounds, as well as possible contaminants and chemical compounds.
In the third step, the filter removes iron, manganese and makes a slight pH increase.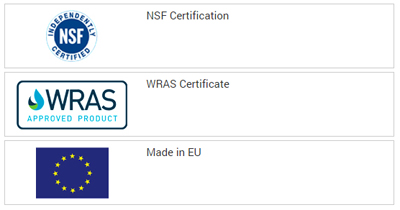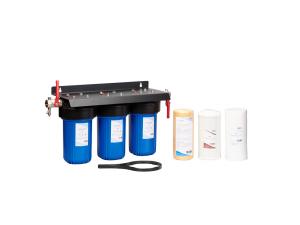 349,00 €
(sis. ALV 24.00%)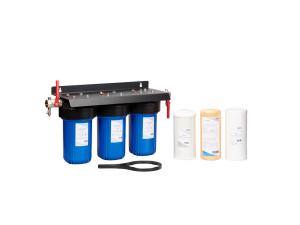 319,00 €
(sis. ALV 24.00%)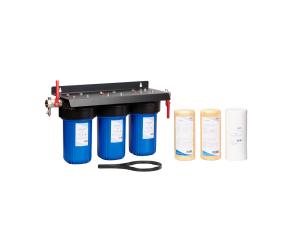 339,00 €
(sis. ALV 24.00%)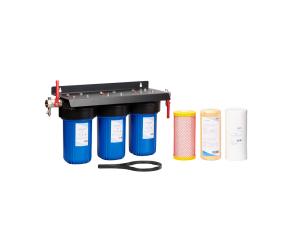 399,00 €
(sis. ALV 24.00%)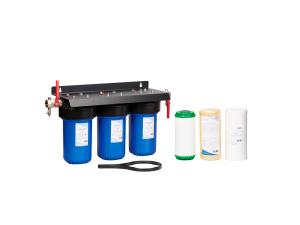 339,00 €
(sis. ALV 24.00%)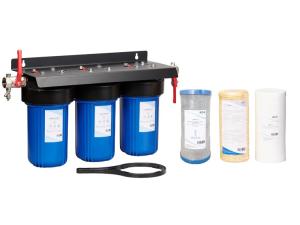 369,00 €
(sis. ALV 24.00%)
149,00 €
(sis. ALV 24.00%)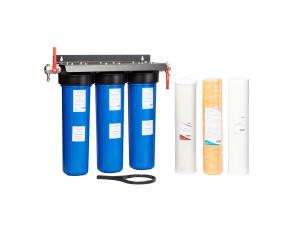 459,00 €
(sis. ALV 24.00%)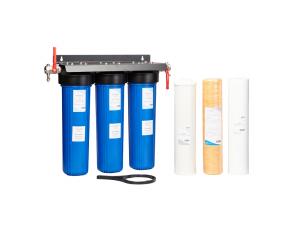 419,00 €
(sis. ALV 24.00%)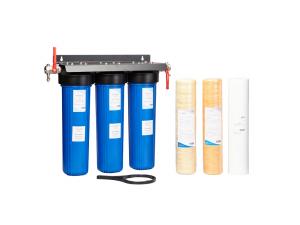 469,00 €
(sis. ALV 24.00%)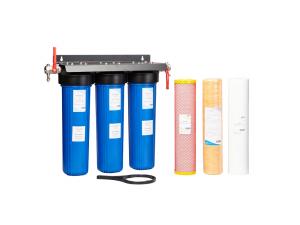 499,00 €
(sis. ALV 24.00%)
469,00 €
(sis. ALV 24.00%)
499,00 €
(sis. ALV 24.00%)