Finnish quality and product development
Our skilled, dedicated professionals along with our state-of-the-art laboratory ensure that AQVA products are perpetually safe to use. We know water and the best techniques to clean it, from home and abroad. Our carefully refined R&D process ensures the high quality of our products and enables suitable filter solutions for different water types.
We have been awarded the ISO 9001 quality certificate, which confirms that we operate in accordance with international quality standards and focus on continuous development as well as increasing customer satisfaction. We only accept sustainable products in our range that meet international quality certificates. We test the cleaning properties of components from different manufacturers both in the laboratory and in real-life conditions.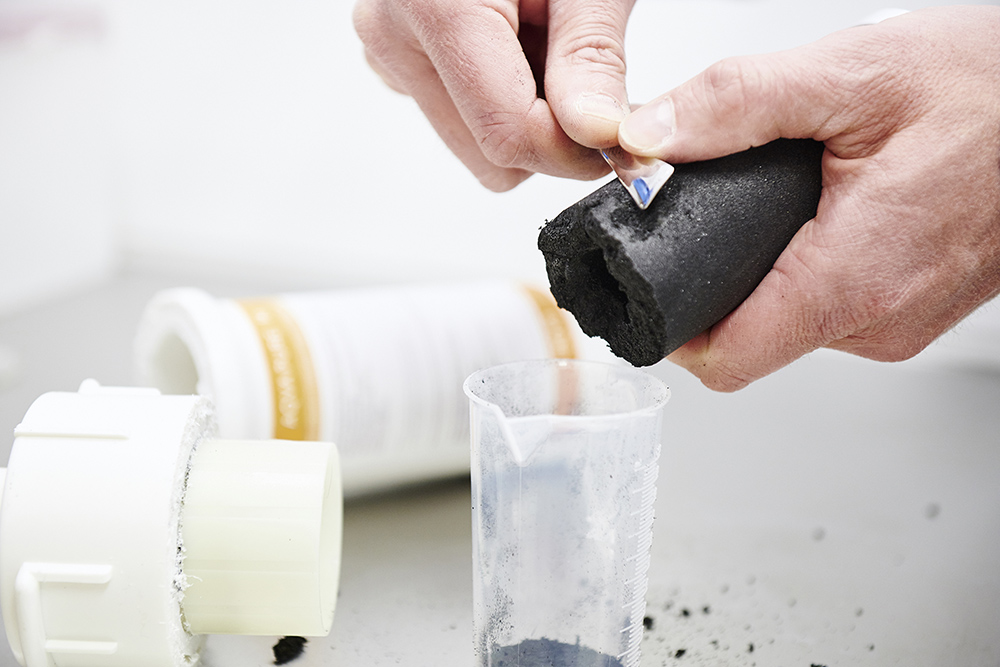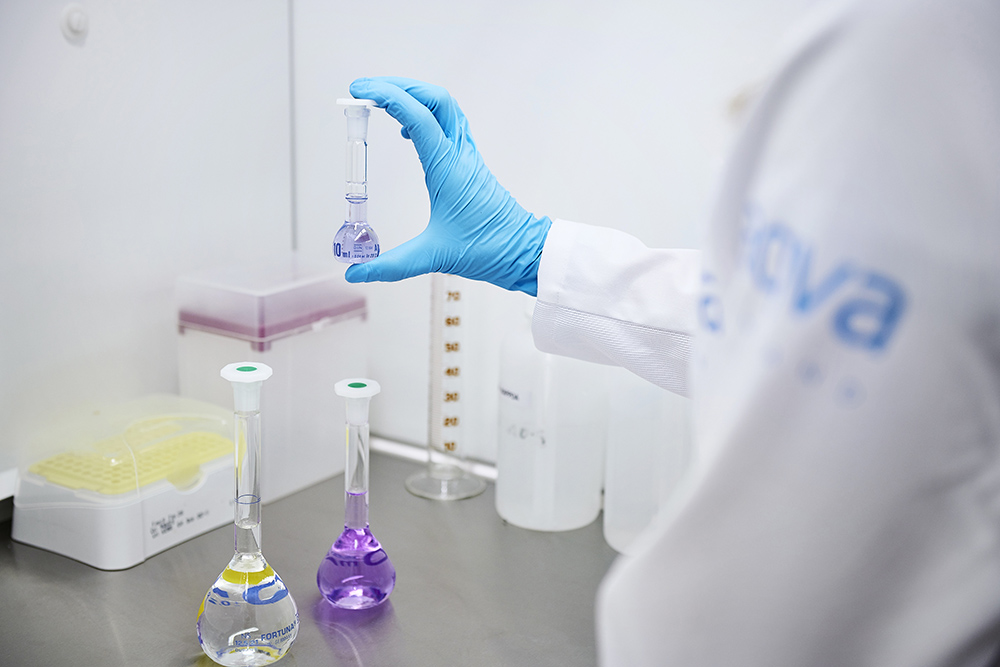 Our process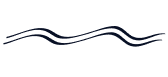 Detecting a problem in the water
The observation can come through customer feedback or from scientific studies – carried out by us or an external operator.

Choosing reliable suppliers
We only work with certified manufactures who can guarantee an ethical production chain and safety of supply.

Testing products in the lab
We test the filtration efficiency and materials of all products in our own laboratory. This ensures that the product is suitable for its intended purpose.

Testing products in real-life conditions
The products that have passed our laboratory tests qualify for test use in authentic conditions. We monitor their performance through the product life cycle.

Accepting the product in our range
When a product has passed our testing, we include it in our selection. We collect user experience data and utilise this valuable information in our product development. Our quality control is continuous process.