The water in the Land of a Thousand Lakes is a subject of pride. We make it even cleaner. We also share this skill with the world.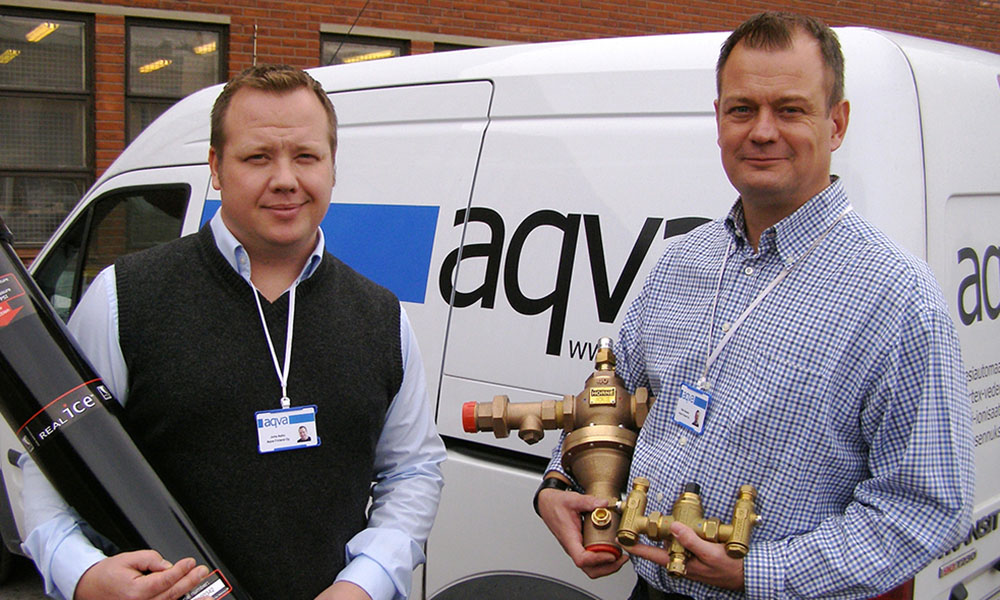 It started with automated water coolers
If names were to predict people's future, it is obvious that the 16-year-old Juha Aalto (='Wave'), who travelled the world and attended trade fairs, entered the water business, and founded AQVA Finland. The final push was given by the City of Helsinki's order in 2010, which his partner Pasi Rautala brought in. A more ecological option was wanted to replace the old drinking water machines. Aalto got to work, but the equipment ordered from China turned out to be a flop, and they could not be delivered to the City.
Juha Aalto gained his courage. How is it possible that such poor quality could be sold for such an important matter as clean water? Aalto started looking for a better solution and found one. The experience made the value of testing products obvious to the founder of AQVA from the very beginning. Thus, quality control is one of the foundations of AQVA.
Pasi Rautala, an entrepreneur in the HVAC industry, became a business partner in the company's early days. Thereafter, Ilkka Hämäläinen, a business management consultant and Doctor of Science (Economics and Business Administration), became a partner. As a result, Aalto's idea of his own water brand was given a boost.
Purified water in a country of clean water?
The company's basic idea caused a lot of astonishment at the beginning. Purified water in a country known of clean water - why an earth? Why should Finnish tap or shower water be filtered?
The cleaning of lake and well water was accepted with more ease.
The first batch of shower filters ended up untouched in storage until a hairdresser discovered AQVA's shower filter. There had been problems with dying blonde hair: they turned a greenish tone. But the problem was quickly overcome. The shower filter cleaned the chlorine and metals from the water, and the hair tone remained a beautiful colour. The hairdresser wrote a blog on the topic. Within a month, the filters were sold out. Since then, the shower filter was developed to be more diverse and efficient, and it continues to be one of AQVA's most popular products.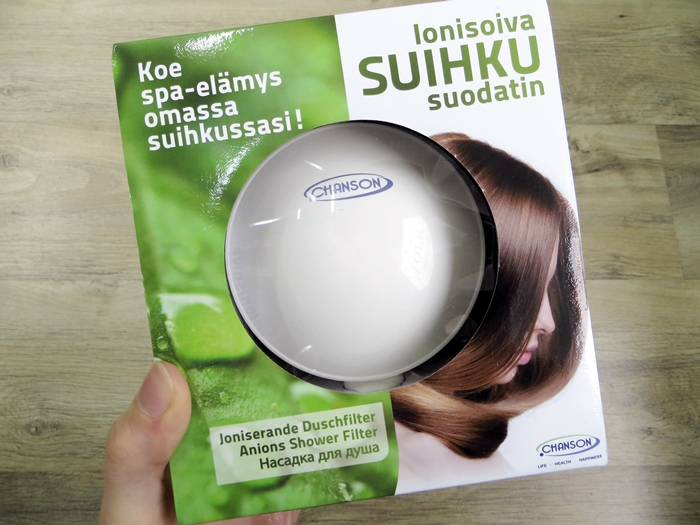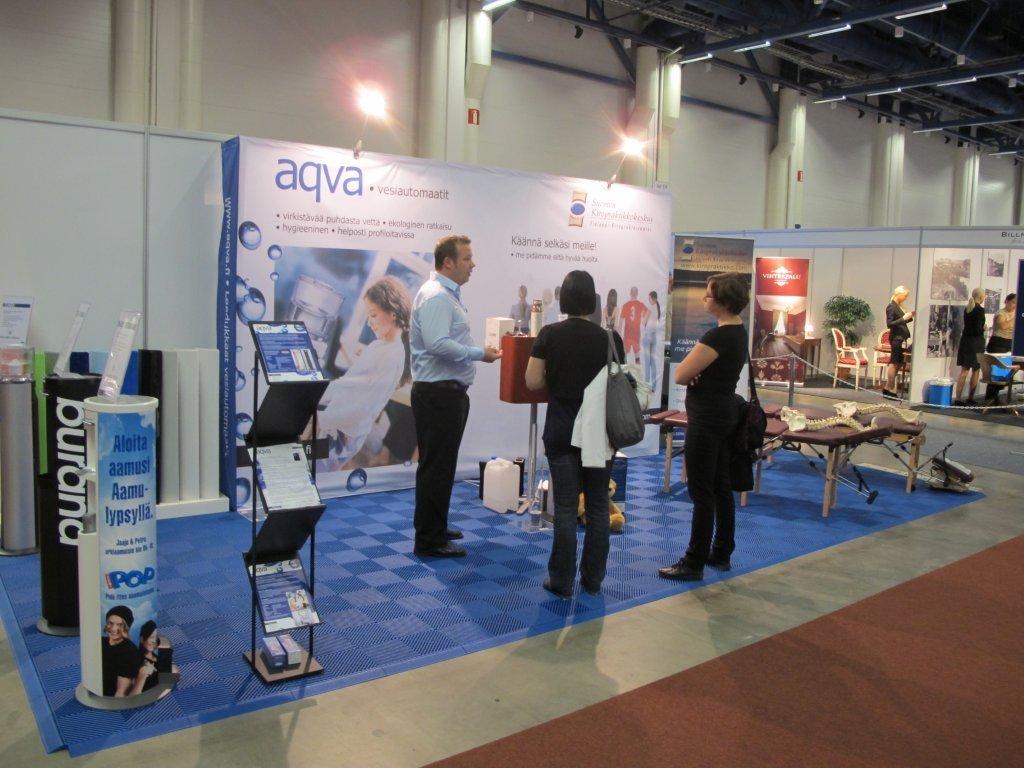 Passion and global travels
During the first years, AQVA was a wholesale company that sold HVAC installations, water treatments and water fitting to public premises. In addition, it operated and continues to operate as an importer for high-quality brands, such as Dyson and Delabie. The online store was established in 2013.
Juha Aalto had studied everything he could possibly find about treating water. But, to proceed, an expert in the industry was needed to join the team. In 2014, Otto Manninen, a passionate professional involved in water treatment projects in Europe and Africa, was found.
The industry was still relatively undeveloped, but the duo had a strong faith in filtered water.
They toured factories and trade fairs around the world. They wanted to find a solution, which would generate clean water and improve people's quality of life in the best possible way. They wanted ordinary people to be able to afford a device, which would provide water that was safe to fill a glass with.
The core of AQVA began to become apparent. Otto Manninen is nowadays head of water treatment unit at AQVA.
Own laboratory, best laboratory
Work in the water treatment side began to flow smoothly, but the duo noticed that the filters ordered from abroad did not always work in the promised way. The men realised that own laboratory is needed if water treatment is to be carried out as piety. It would also ensure the required speed, which third-party laboratories could not accommodate. Therefore, AQVA's own top laboratory was established in 2016. Without it, we would not be where we are today. For AQVA, the laboratory is the foundation for its own product development. Without it, customers' problems could not be solved quickly, and better and more effective solutions would not be able to be developed.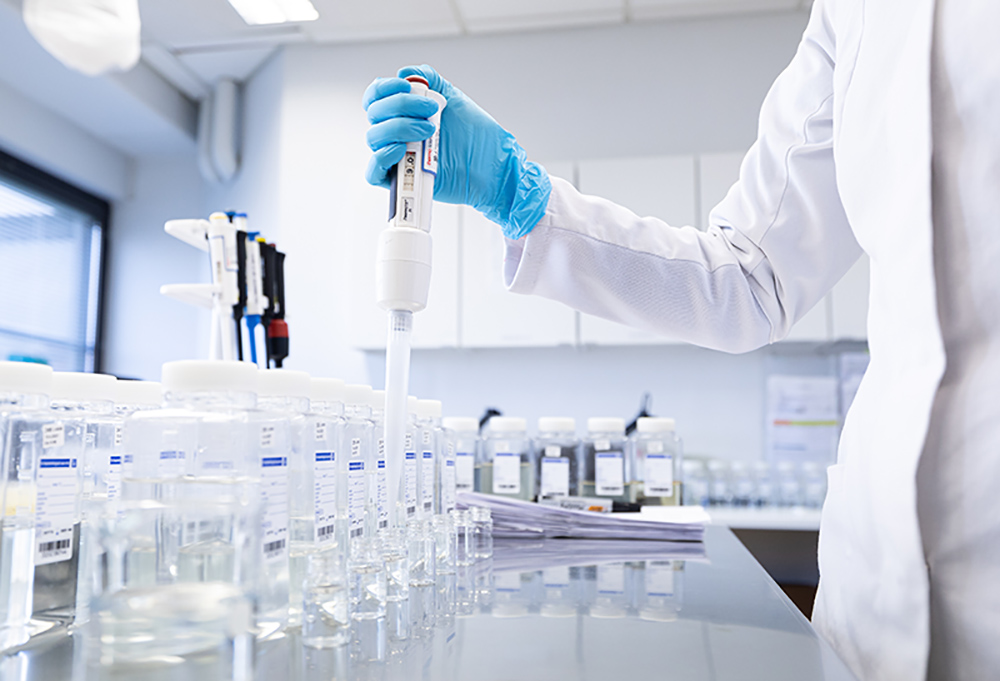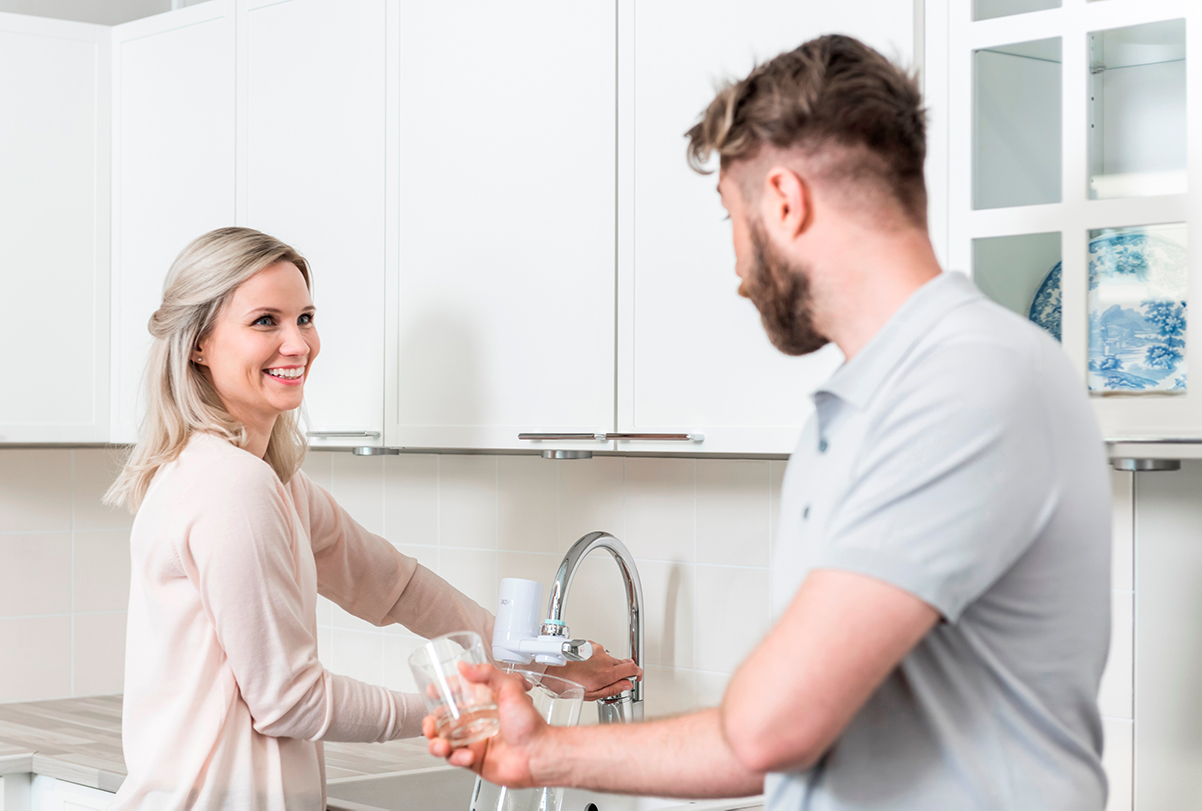 Better quality of life
Nowadays, people are aware that even Finland's pipe networks are beginning to be old, and the municipal water can contain, e.g., moulds, limescale, iron, microplastics and medicinal residue. People who have introduced water filters are grateful for the fresh-tasting water and the peace of mind, which clean water provides. People with atopic skin and other dry skin conditions report that their skin problems have reduced.
More and more water analyses are ordered from AQVA. There has been an increase in requests to study the municipal water problems in apartment buildings. In addition, people selling their detached homes want to have their water tested and arrange for water filtering so that no problems arise retrospectively. More and more people want to facilitate their lives at summer cottages and holiday homes. By using suitable water filters, lake, pond, and sea water can provide good drinking and domestic water.
Out in the world and rid of plastics
These days AQVA is Finland's number one in domestic water treatment, i.e., the filtering of shower and drinking water. On the well water side, the company is one of the largest. AQVA has 14 employees.
AQVA is strongly heading towards becoming an independent water company, which mainly develops, designs, and manufactures its products in Finland. The intention is to bring water treatment and production back to Finland and Europe. Products are already being sold abroad, but Juha Aalto wishes to make the Finnish water brand widely known around the world. AQVA will soon also be available on Amazon.
The global competitive advantage is quality. Goods arrive as agreed, and the goods are what has been promised. The environmental friendliness of the products also plays an important role. AQVA wants to reduce the amount of plastic in water filtering products to a minimum. The development work is ongoing.