Order and delivery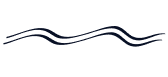 What shipping methods do you have available?
We deliver shipments via the Finnish postal company Posti, either to your local collection point, package machine or directly to your home address. Alternatively, you can collect your order directly from our store from Helsinki.
For companies, we offer the Posti Express delivery option.
Before confirming your order at the online store's checkout, you will see the available delivery methods. You can find out more about the delivery methods here.
Which countries do you deliver to?
At the moment, you can make orders in our online store to the following countries: Austria, Belgium, Bulgaria, Czech, Denmark, Estonia, Finland, Germany, Hungary, Latvia, Lithuania, Luxembourg, Netherlands, Poland, Portugal, Slovakia, Slovenia, Spain, and Sweden.
How can I track my order?
All package shipments are taken to the sorting centre directly from our warehouse, and they have barcode tracking. After making an order, we will automatically provide you with the tracking code by SMS and email.
Can I cancel my order?
You can cancel an order by filling in the Cancel Order form here. If an order has been ordered by post, and it has already been shipped, we are unfortunately unable to separately refund the postal fees for the order.
I think the product may have been damaged during delivery, what should I do?
If an order is damaged during delivery, please contact us without delay by email and attaching relevant photos. A new similar product shall be delivered to replace the damaged product.
The product is out of stock; how can I be notified when it is available again?
If a product is out of stock, you can activate notifications for the said product on the relevant product page. You will receive a notification by email as soon as the product has arrived at our warehouse and can be ordered again.
Is it free to deliver a water sample to you?
Yes, delivering water samples to us is always free. The water analysis box includes a return delivery code and the other required shipment details. Please note that we offer water analyses only inside Finland.
Where can I find retailers of your products?
You can easily find your local retailers using the retailer map here.
Can the products be purchased directly from your store without an order?
Yes, if the product is in stock. You can check the stock levels at the online store on the relevant product page.
Payment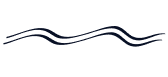 What payment methods do you have available?
All the most common payment methods are available at our online store: card payments (Visa, MasterCard), online bank transactions, MobilePay, Siirto, Pivo, PayPal and Svea invoice, Svea instalments and Svea business invoice. You can find out more about the payment methods here.
Safe payments
Svea Payments Oy, a credit institution and payment service provider, operating under the Finnish Financial Supervisory Authority, is responsible for our online store's payment solution. This means that any payments to online stores or services are paid to the merchant via Svea Payments. Svea Payments Oy (or Maksuturva Group Oy, which is Svea's former name) will show up on your bank statement or transaction details. All your data is processed in an encrypted and secure manner.
Return policy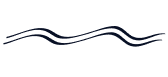 Do you accept returns?
Yes, we do. However, the product must be unused and in its original packaging. If you observe problems with the product after using it, you can contact our customer service myynti@aqva.fi.
How long is the right to return products?
All our products have a 14-day return policy.
Are returns subject to a fee?
It is free to return the product to us. However, please note that when you return a product, we will only refund the price of the product. In other words, after the refund, you will be liable for the delivery cost of the product.
How do I return a product?
1. Fill in the return form provided with the order. The form must be filled in before you send the product back to us. If you need a new return form, you can print it out here.
2. If you have received a defective product, please inform our customer service about the return myynti@aqva.fi.
3. Include the filled-in return form in the package and pack the product well for delivery.
4. Write the recipient, address and the Posti return code we have provided on the package.
5. Take the package to any Posti service point.
6. When we have received the returned product, we will process it as soon as possible. We will issue any refunds within no more than 30 days.
You can find detailed return terms here.
Store and customer service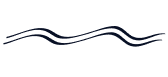 What are the opening hours of the store and customer service?
Our store and customer service are open on weekdays at 9.00 a.m. - 5.00 p.m.
Where is your store located?
Our store is located at Haukilahdenkatu 4, 00550 Helsinki. 3rd floor, entrance on the street side. You can see Hauki 4 text above the door.
Complaints and warranty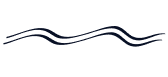 My filter, or part of it, has broken, or it does not work in the desired manner
Please, send description of the problem including pictures to our customer service myynti@aqva.fi. Please, include also your receipt and contact details.
How long is the warranty you provide for your products?
Our products have a two-year warranty period.
Water filters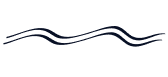 How to choose a suitable water filter?
Our filter search engine will help you choose the most suitable solution. Fill in the search engine options that best describe your situation, and you will be provided suggestions that match your search. If you wish, you can confirm your selection with the water expert. You can find the filter search engine here.
Where can I find the products' manuals?
The products' manuals can be found on the relevant product page under the Manuals tab. Manuls are also delivered by email with the order confirmation.
Can I install a product myself, or do I need an HVAC company?
Most of our products are easy to install by yourself, but in the case of more complex systems that are attached directly to the pipes, such as the installation of reverse osmosis equipment, we recommend contacting an HVAC company. You can find our partner HVAC companies on the retailer map here.
Is there a filter cartridge already inside the product?
Yes, all our water filters have a filter cartridge pre-installed, so you can use it immediately.
How do I know if a filter is suitable for my tap or shower?
The AQVA tap filter is supplied with several different thread adapters, and you can find the thread sizes in the operating and installation instructions. You can confirm compatibility by detaching your tap's aerator and measuring the outer dimension of its thread. These are suitable for most available taps. Sometimes taps may have a rarer thread, and you can find special adapters for them in our product range. You can find the special adapters here.
Shower filters actually always have the same ½" inch standard thread. The filter is installed between the mixer and the shower hose, so as long as there is space, the shower filter will be suitable. Our range also includes a flexible extension that can be installed between the mixer and the shower filter if required.
The shower head filter is suitable for all ½" threaded hoses, so it simply replaces the traditional shower head.
How often should the filter cartridge be replaced?
You can find the filters' replacement intervals in the relevant product page's product specifications. Depending on the filter type, the intervals may be indicated in litres or as time. Replacement intervals are also affected by the quality of the water and, particularly in the case of well and natural water, the seasonal fluctuations of water quality.
How can I find the correct replacement filter cartridge?
You can easily find a suitable replacement filter for your device on the Replacement filters page. Using the categories, specify the type of the product you need a replacement filter for.
The device I own is no longer among your selection, will there be replacement filters for it anymore?
Yes, there are. In our selection, you will find replacement filters and spare parts for all the products we sell, including discontinued products.
How are replacement filter cartridges recycled?
A used filter is disposed of with mixed waste.
Are there spare parts available for your products?
Yes, there are. In our selection, you will find replacement filters and spare parts for all the products we sell, including discontinued products.