Uridan Crew trough urinal, horizontal or vertical instalation, 1200/1800/2400 mm, Gun Grey
The Uridan CREW waterless trough urinal is ideal when a large number of urinals is required in a small space. Widely used in sporting venues, demountable buildings and schools, the Crew is available in three lengths: 1200 mm, 1800 mm, and 2400 mm.
Apart from the obvious water savings, the resilient fiberglass material provides a high level of protection against vandalism. The simple shape and smooth, rounded surface make cleaning easy and quick.
Designer: Uridan (Denmark)
Material: Glass reinforced plastic (GRP)
Service interval (add blocking fluid): around every 3 months
Installation: horizontal or vertical
Product code: V618680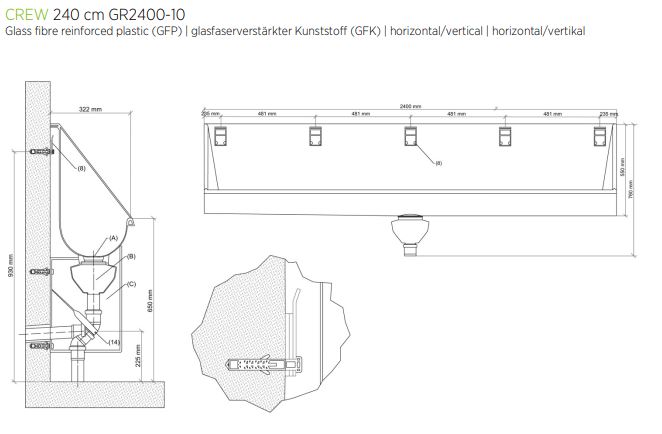 You might also be interested in these products:
Products from the same product group: