Water analysis for Uranium
Water analysis for Uranium
Includes a sample collection package where samples are sent to the laboratory
as card card-body as the following definitions:
Uranium is an odourless and tasteless impurity that occurs to varying degrees throughout Finland. It is the most common and highest concentrations that is found in Southern Finland in the Salpausselän zone and Uusimaa.
There is no limit value for uranium in drinking water in Finland, but the World Health Organization has set a maximum permitted amount of 15µg per liter.
Uranium is known to have an adverse effect on kidney function and has a blood pressure-increasing property. It is also only slightly radioactive in nature and its toxicity is considered as a more serious drawback.
Product code: LAB10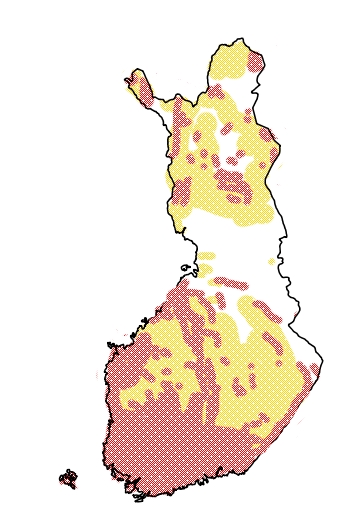 Kuva: Suuntaa-antava kartta, jossa punaisella uraanin korkeat pitoisuusalueet ja keltaisella keskikorkeat pitoisuusalueet (Lähde: GTK).
You might also be interested in these products:
Products from the same product group: