SPORTING 2 anodised aluminium panel M1/2 inch , 30 sec. time flow valve
Product code: 714700
Price
349,00 €
inc. vat. 24.00 %
Deliverytime is about 10 days
SPORTING shower card
Ref. 714700
Time flow shower card:

Anodised aluminium and satin chrome finish card.

Adjustable connector for top or back inlet.

Slimline structure with concealed fixings.

Soft-touch operation.

Automatic mechanical flush with every use.

Time flow ~30 seconds.

Flow rate 6 lpm at 3 bar.

Tamperproof fixed shower head, with scale-resistant nozzle and automatic flow rate regulation.

Adjustable spray angle can be locked in place.

Non-return valve and filter are accessible.

Integrated stopcock.

M1/2" connection for mixed water supply.

10-year warranty.
Advantages
2 inlets possible, integrated stopcock.

Water savings up to 80%.

Soft-touch operation.

Sleek and slim design.
Product code: 714700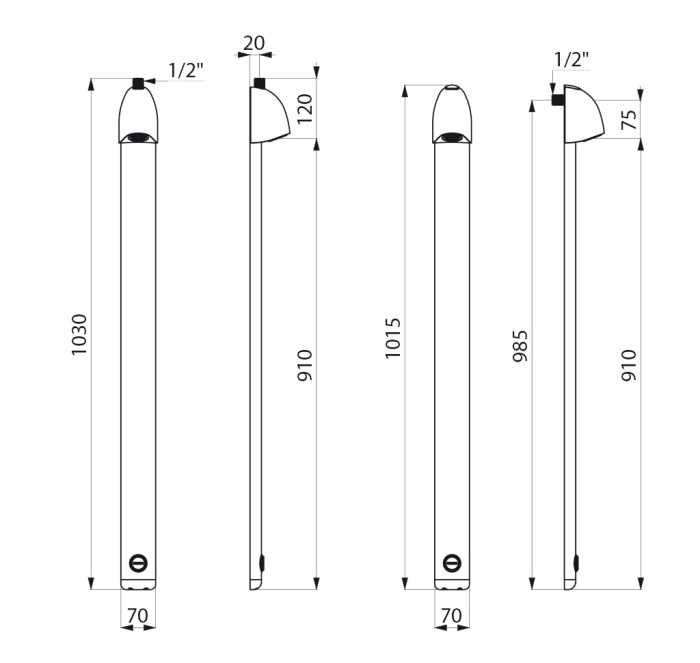 You might also be interested in these products: