SECURITHERM thermostatic securitouch thermostatic shower mixer
Product code: H9769S
Price
448,99 €
inc. vat. 24.00 %
Deliverytime is about 10 days
SECURITHERM Securitouch thermostatic shower mixer
Ref. H9769S
SECURITHERM dual control thermostatic shower mixer with:
No non-return valves on the inlets (reduced bacterial proliferation).
No risk of cross flow between hot and cold water.
Anti-scalding failsafe: shuts off immediately if cold water supply fails (and vice versa).
Securitouch thermal insulation prevents burns.
Scale-resistant thermostatic cartridge for temperature adjustment.
¼-turn ceramic head for flow rate adjustment.
Temperature control up to 41°C.
Double temperature limiter: 1st limiter set at 39°C, 2nd limiter set at 41°C.
Thermal shocks are possible without removing the control knob or shutting off the cold water supply.
Flow rate limited to 9 lpm.
Ergonomic controls.
M½" shower outlet.
M¾" inlets with integrated filters.
Mixer supplied with standard wall connectors M½" M¾".
10-year warranty.
Product code: H9769S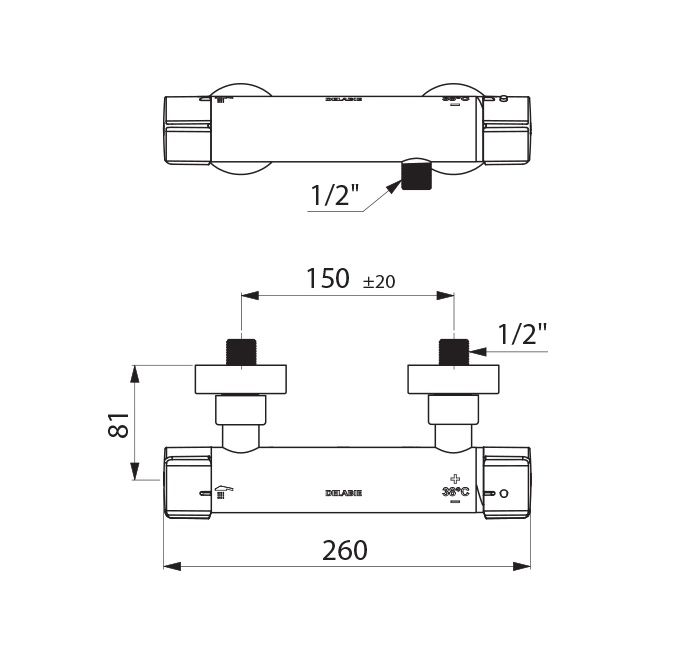 You might also be interested in these products: