SECURITHERM thermostatic shower mixer
Product code: H9739
Price
445,00 €
inc. vat. 24.00 %
Deliverytime is about 10 days
SECURITHERM thermostatic shower mixer
Ref. H9739
SECURITHERM dual control thermostatic shower mixer with:
Anti-scalding safety: hot water shuts off immediately if cold water supply fails (and vice versa).
Scale-resistant thermostatic cartridge for temperature adjustment.
1/4-turn ceramic head for flow rate adjustment.
Temperature control from 25 - 40°C with maximum temperature limiter set at 38°C.
Thermal shocks are possible without removing the control knob or shutting off the cold water.
Flow rate regulated at 9 lpm.
Chrome-plated brass body and CLASSIC controls.
M1/2" shower outlet.
M3/4" inlets with integrated filters and non-return valves.
Mixer with offset STOP/PURGE wall connectors, M1/2" M3/4", ideal for hospitals.
10-year warranty.
Advantages
SECURITHERM: Optimum anti-scalding safety.
Pre-set maximum temperature limiter.
Thermostatic: total temperature stability.
Control knobs are easy to grip.
Product code: H9739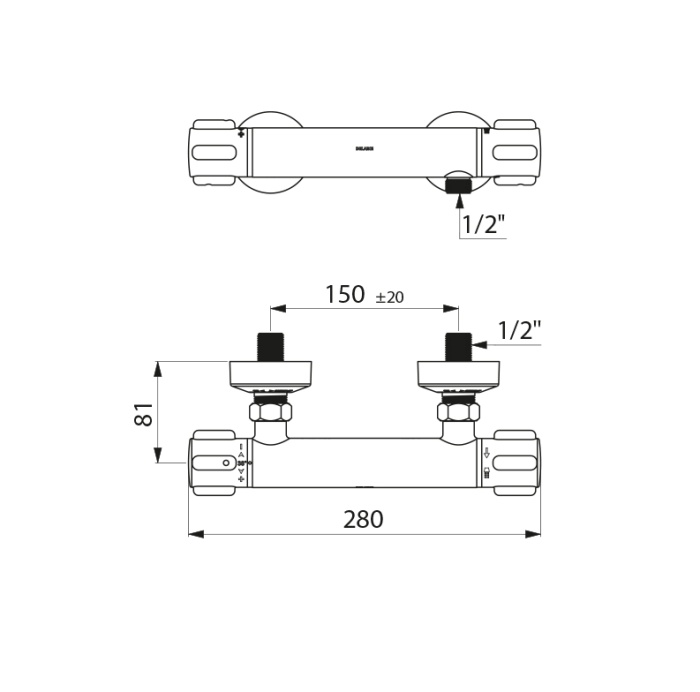 You might also be interested in these products: