Reverse osmosis system, with 145 liters hourly production capacity
Product code: AQ012
Price
3990,00 €
inc. vat. 24.00 %
Reverse osmosis set that produces 3480 l / day of pure water from the card card-body or lake water, about 1450 l / day of seawater
The system includes:
Reverse osmosis unit (product code: ROBUST3000)
Three-stage prefilter for solids and water softening, AQVA XL size filter pack. (Product code: HHBB20B, FCPS1M20B and 2x FCCST20BB).
A 300-liter water tank with the necessary grommets, fittings and automatic filling valve. (Product code: 14030)
Dispenser pump for consumption, pressureless automatic type (product code: Scala2)
1 Mikrometer replacement air filter (product code: AQ10PS1)
Post-filtering Aqva M-size housing (product code: 050403)
A neutralization filter package that adjusts the pH level to suit the water supply to the distribution network. Contains natural calcium. (Product code: AQ20BBCAL)
Couplings for connecting a reverse osmosis device to the prefilter and water tank.
When seawater is cleaned, the daily output varies from the less saltwater in the Gulf of Finland, the more abundant in the northern Baltic Sea. Salt removal efficiency is normally 90 to 95%.
Product code: AQ012
Kuvaus järjestelmäkokonaisuuden komponenteista ja liittämistavasta: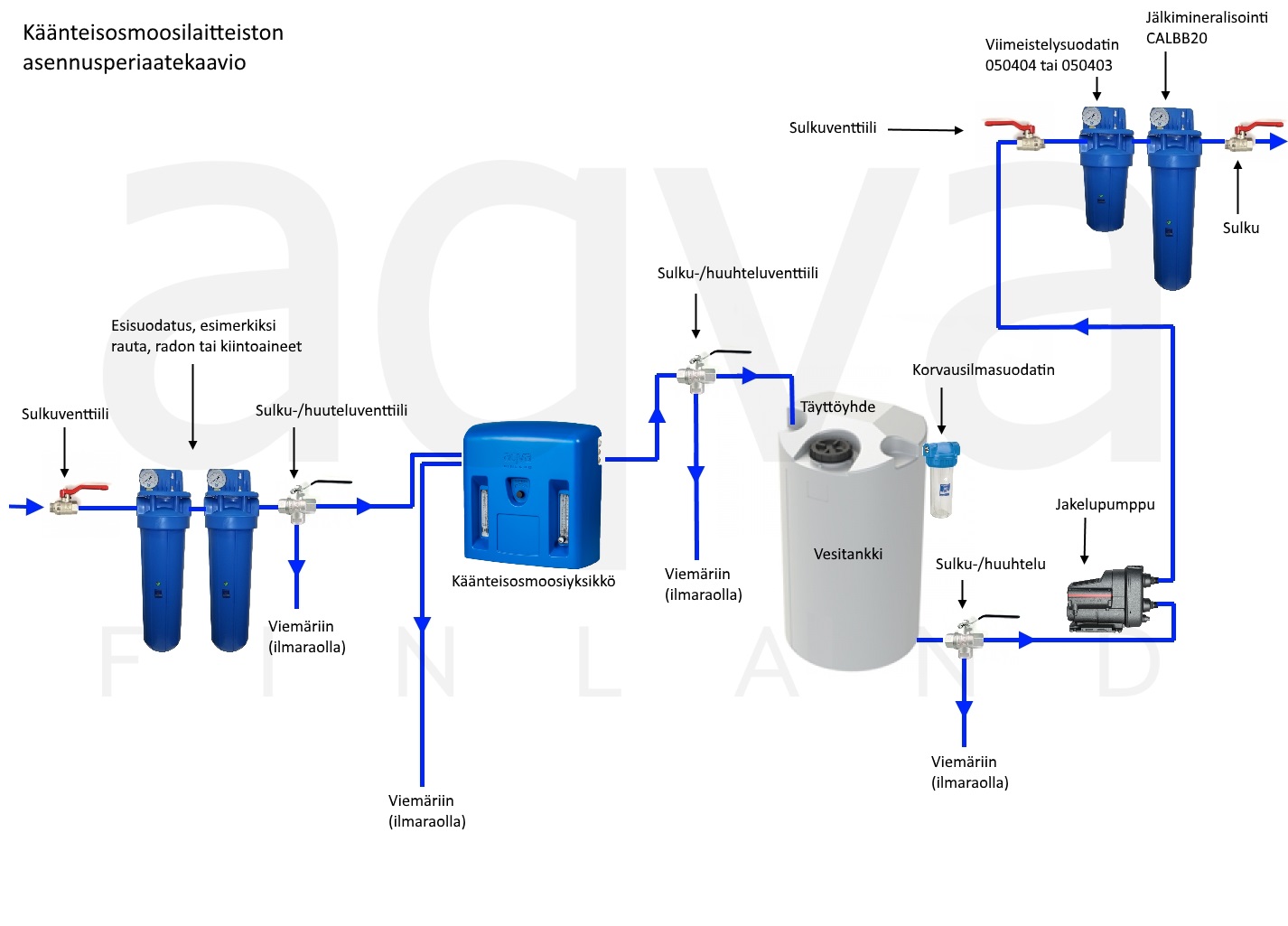 You might also be interested in these products: