Stainless Steel and Ceramic Urinals with Water Flow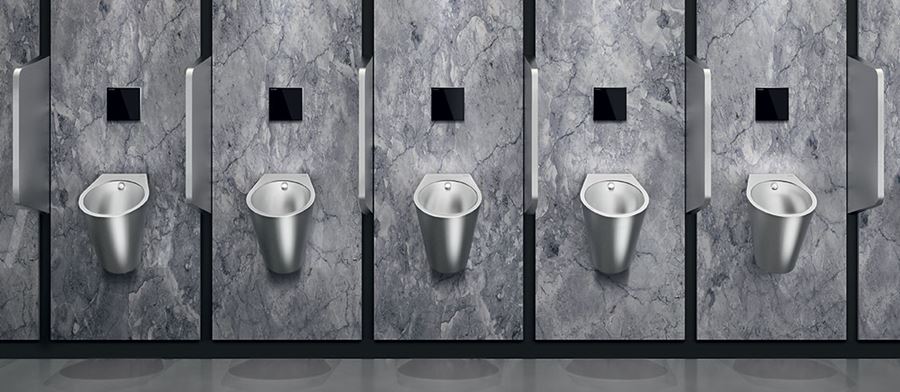 DELABIE URINALS
Our selection includes a wide range of individual and group urinals for all kinds of locations.
The material used is stainless steel and porcelain.
Stainless steel is 100% recyclable material and thus it is ideally suited as a building material for sustainable development.
Delabie uses 60% recycled material in the manufacture of its products.
These urinals are an environmentally friendly alternative to sanitary facilities. The products are CE approved (EN13407).

Stylish design
The needs of users have changed: while cleanliness is essential, the comfort and aesthetics of washrooms also play an important role in the image the company creates of itself.
Vandal resistant
Delabie's sanitary products are made of stainless steel, which is a truly resistant material against vandalism and is specially designed for use in various public spaces.
Maximum hygiene
The furniture uses antibacterial, stainless AISI 304 steel. It is ideal for environments where a high level of hygiene is required, such as public toilets, hospitals, canteens and restaurants.
Easy installation
All Delabie products are easy to install. Minimal adjustments and settings save time.
Environment friendly
Stainless steel is an environmentally friendly choice and supports sustainable development, as it is 100% recyclable. Thanks to advanced technology, less energy is required to produce Delabie stainless steel. Thanks to its light weight, transport emissions are also lower.
More information and sales: julkiset@aqva.fi
See also: