Urinals and accessories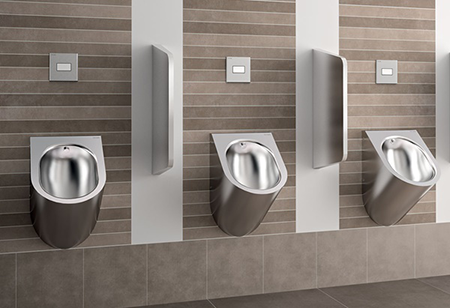 Urinals are a big part of the company's image and user experience. What could you do for an old, water-consuming urinal?
The options are:
1. Switch to a new waterless urinal.
2. Change to a new, modern urinal flushing system.
3. Switch to a existing urinal with a new, powerful and water-saving flush valve.
Every place is different and the right solution depends on that. We´re here to help you to find the perfect solution in your premises.
Now you can download BIM file formats in REVIT and IFC formats from all DELABIE products!
Download BIM.