Urinals and accessories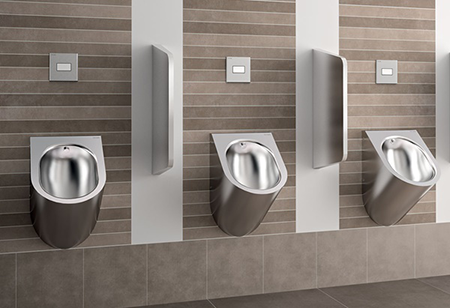 Urinals are a big part of the company's image and user experience. What should you do for an old, water-consuming urinal?
The options are:
1. Switch to a new anhydrous urinal
2. Changes to the new, modern new urinal flushing system
3. Switches to a existing urinal with a new, powerful and water-absorbing flush valve
Every place is different and supporters can be found for all solutions. That is why we made a table that lets you think what is the best solution for you.
Now you can download BIM formats in REVIT and IFC formats from all DELABIE products!
From this link, you can download.
If you do not find the product you are looking for, please contact myynti@aqva.fi