Mech sink mixer swivel spout/ret spray H105mm Hygiene lever
Mechanical mixer with retracting hand spray
Ref. 2211L
Mechanical basin or sink mixer with swivelling spout L. 200mm H. 105mm.

Retracting hand spray with 2 jet options: flow straightener/rain effect.

Ø 40mm ceramic cartridge with pre-set maximum temperature limiter.

Body with smooth interior.

Flow rate 12 lpm at 3 bar.

Mixed water brass outlet L. 105mm.

BIOSAFE flexible shower hose reduces bacterial proliferation: transparent polyurethane flexible hose, smooth interior and exterior, low water volume (interior Ø 6mm).

Specific counterweight.

Chrome-plated brass body and Hygiene control lever.

PEX flexibles F⅜" supplied and reinforced fixing via 2 stainless steel rods.

10-year warranty.
Advantages
Reduce bacteria flexible hose

No manual contact thanks to hygiene control lever

2 jet options flow straightener/rain-effect
Product code: 2211L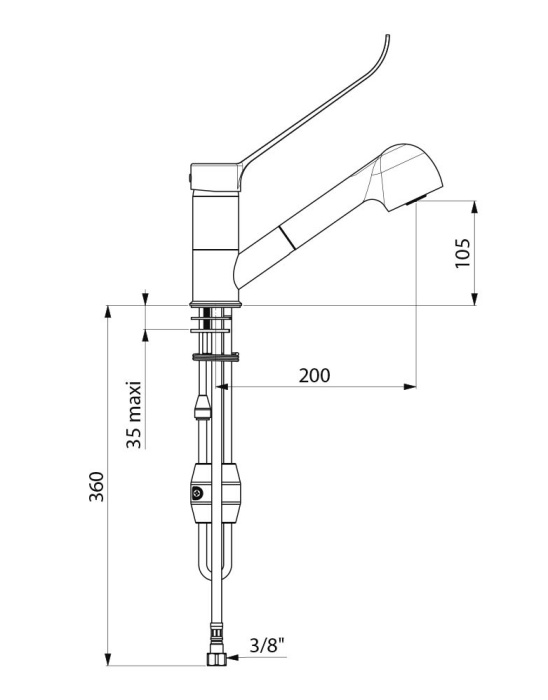 Products from the same product group: