TEMPOMIX 3 shower F3/4 inch exp mixer ~30 sec 150 top outlet
TEMPOMIX 3 shower mixer

Ref. 794400
Time flow shower mixer for wall-mounted, exposed installation:
TEMPOMIX 3 single control mixer, top outlet M3/4".
Temperature control and operation via the push-button.
Maximum temperature limiter (can be adjusted by the installer).
Soft-touch operation.
Time flow pre-set at ~30 seconds, can be adjusted from 20 - 30 seconds.
Flow rate 9 lpm at 3 bar, can be adjusted.
Chrome-plated solid brass.
Integrated filters and non-return valves.
Chrome-plated metal push-button.
Angled connectors, M½".
10-year warranty.
Product code: 794400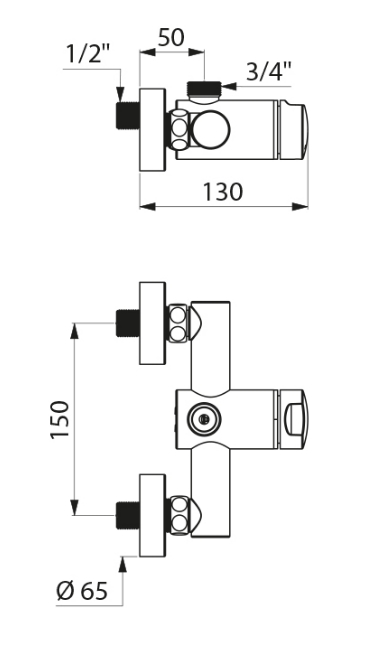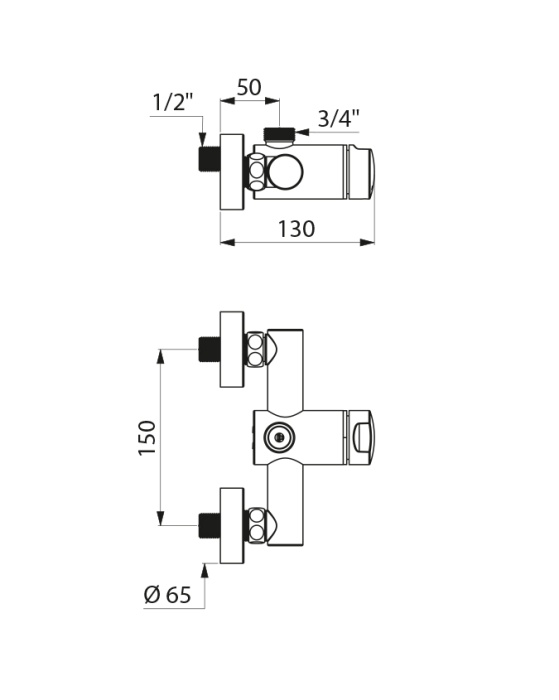 You might also be interested in these products:
Products from the same product group: