Delabie MIXFOOT wall mounted pedal operated mixer MM1 1/2 inchithout nut
Product code: 739102
Price
219,00 €
inc. vat. 24.00 %
Deliverytime is about 10 days
Pedal operated mixer with instantaneous automatic shut-off. Adjustable pre-set mixing and regulated flow rate 15 l/min.
Operation: half-open for cold water, fully open for mixed water.
The pedal can be raised to clean the floor. Fixing by 4 stainless teel screws. For wall or floor mounting. 10 years warranty.

Ref. : 739102 : wall mounted, 4 screws
• We recommend ordering a spout and a flexible connector.
• Foot operated, the valve opens with cold water, then mixed water when the pedal is fully depressed.
Instantaneous automatic shut-off as soon as the foot is removed from the pedal.
• Use: places requiring high hygiene level: hospitals, catering, food industry etc.
• FULL HYGIENE: foot operated, with no manual contact. The pedal can be lifted to clean the floor.
• COMFORT: easy to operate.
• WATER SAVING: Instantaneous automatic shut-off as soon as the foot is removed from the pedal. Regulated flow rate 15 lpm.
• 10 YEARS WARRANTY
Product code: 739102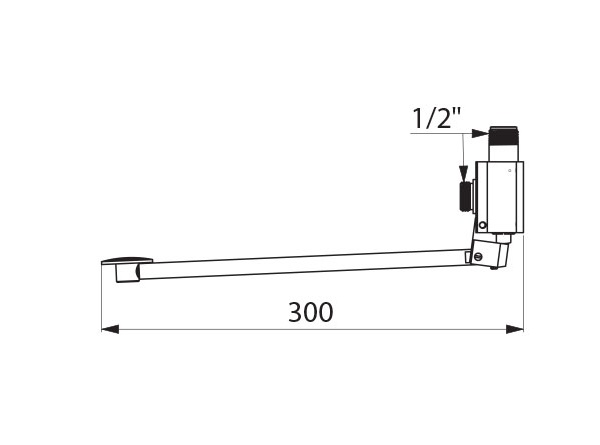 Products from the same product group: