BIOSAFE mechanical basin mixer H95 no waste, solid lever
Product code: 2621
Price
223,99 €
inc. vat. 24.00 %
Deliverytime is about 10 days
BIOSAFE mechanical basin mixer
Ref. 2621
Mechanical basin mixer H. 95mm L. 110mm with BIOSAFE hygienic outlet integrated into the body.
Securitouch thermal insulation prevents burns.
Ø 35mm ceramic cartridge.
Pre-set maximum temperature limiter.
Thermal shocks are possible without removing the control lever or shutting off the cold water supply.
Body with smooth interior and very low water volume (reduces bacterial development).
Flow rate limited to 4 lpm at 3 bar.
Solid control lever.
Chrome-plated stainless steel body.
Mixer without pop-up waste 1 1/4".
Reinforced fixing via two stainless steel rods.
Supplied with stainless steel braided PEX flexibles F3/8", rotating unions.
10-year warranty.
Advantages
Body with very low water volume
No spout
Thermal shocks are possible
Flow rate limited to 4 lpm
Product code: 2621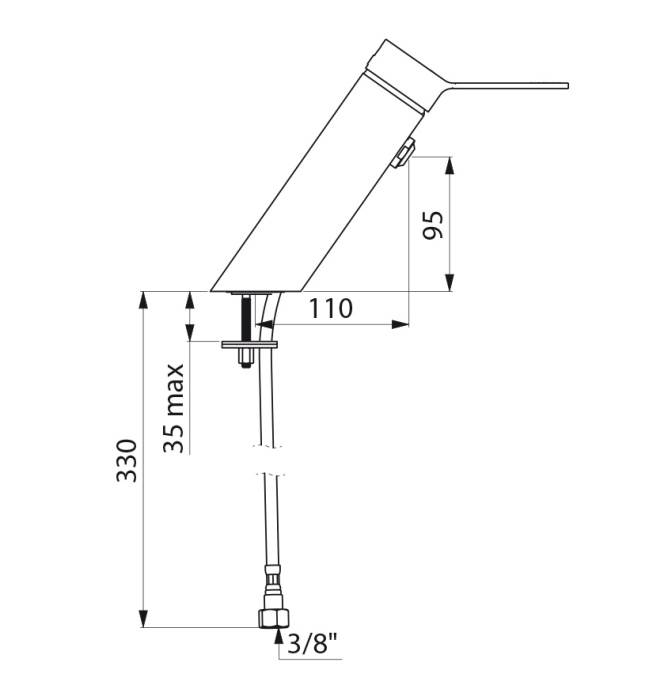 Products from the same product group: