2 x BIOCLIP stainless steel spouts L77mm Ø28
Product code: 20003
Price
124,00 €
inc. vat. 24.00 %
Deliverytime is about 10 days
Stainless steel BIOCLIP spout
Ref. 20003
Removable stainless steel BIOCLIP spout L. 77mm, Ø 28mm for easy cleaning/descaling of the interior or autoclaving.
Fitted with a hygienic flow straightener, suitable for fitting a terminal filter BIOFIL.
Spout with smooth interior reduces bacterial development.
The second spout enables continuous use during cleaning/descaling of the first spout.
Suitable for all water control with BIOCLIP spout.
2 per pack.
Advantages
Bacterial proliferation control
Removable spout for internal cleaning/disinfection
Spout with smooth interior reducing bacteria
Product code: 20003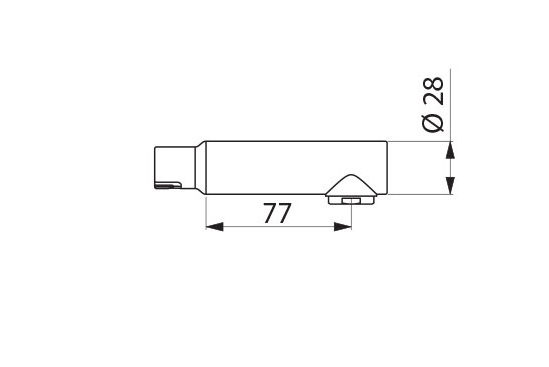 Products from the same product group: