AQVA XL size filter set for Iron, Manganese and organic matter reduction.
Product code: HB201MHUFE
Price
469,00 €
inc. vat. 24.00 %
The package includes 3 pre-installed filter housings in a steel stand, as card card-body as filters.
In the first step, the visible and invisible solids are removed with a 1µm (1/1000-part millimetre) fine filter. In the next step, the combination of ion exchange mass and activated carbon removes humus, odors, flavors, organic compounds as card card-body as possible contaminants and chemical compounds. The last, third, filter removes iron (up to 2000 - 3000µg / l), manganese (up to 600µg / l) and makes a slight increase in pH value.
1 "internal brass reinforced connections.
No need for electricity.
No drainage.
The housing Only.
Normally installed after the pressurized water tank.
Compatible with all AQVA XL size filters.
Certified and NSF approved for materials and structure.
Can stand with rubber pads or mounted on the wall.
Made in the EU.
Size: K720 x L540 x S220mm.
Typical flow up to 15 litres per minute.
The capacity of the fine filter is about 24,000 litres, the capacity of the humus filter is about 137,000 litres, and iron and pH level according to table
Product code: HB201MHUFE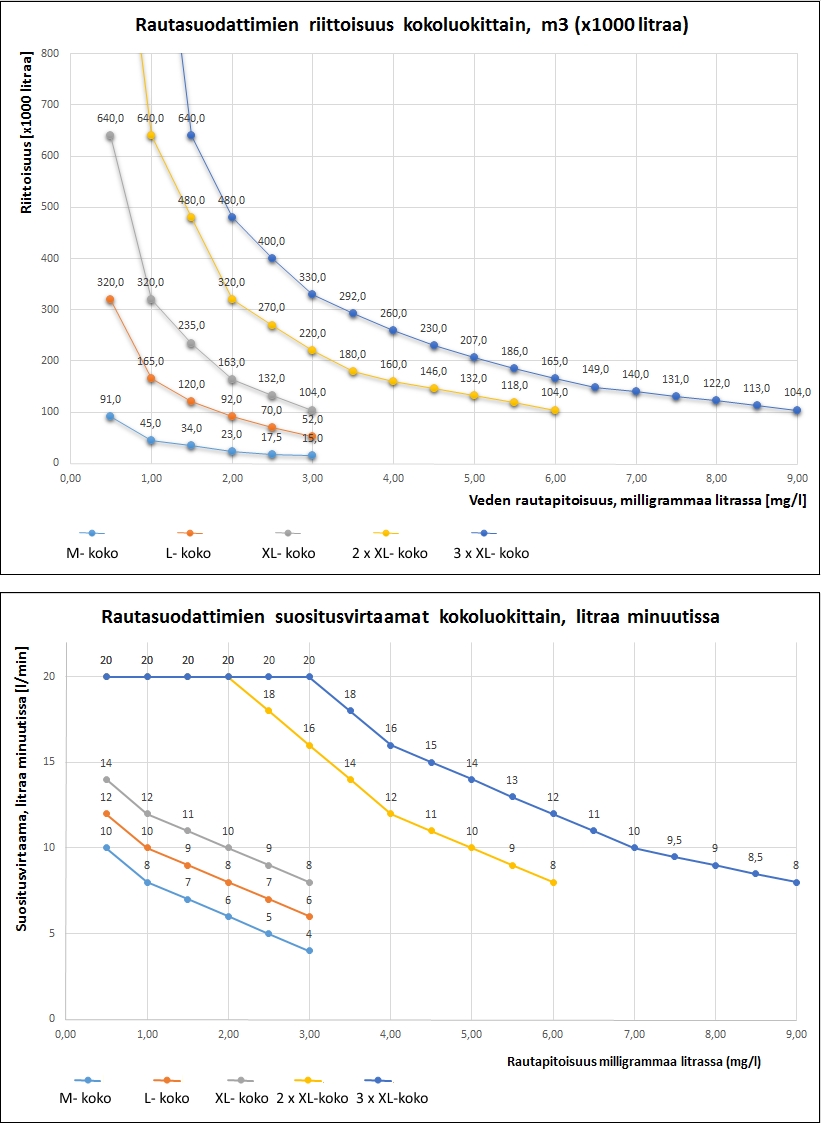 You might also be interested in these products: