AQVA Iron filter package in L size housing , decreases iron and manganese
IRON 1 Filter Package with L-size. Effectively Removes iron and manganese and reduces humus.
Includes highly efficient AQVA IRON filter and L size filter casing with accessories.
Input Water Recommendations:
Iron 2 mg/l (upper limit recommendation).
Manganese recommendation 0.6 mg/l (upper limit recommendation).
Typical flow rate approx. 10 liters per minute.
pH value does not affect.
On the Technical Data tab, you can find the filter yield table
AQVA L 10-inch wider filter frame with higher filter capacities. The Enclosure fits the standard 4 ½ x 10-inch filters, i.e. AQVA L size.
Complete wall mounting bracket; Height 45, 5cm and width 17, 5cm.
Manufactured in the Eu
NSF Certified for pressure, materials and durability
Operating pressure 6 bar.
For Cold Water.
1-inch joints.
Pressure meter.
Pressure relief valve.
Chassis tensioning Key.
Product code: AQ10BB-IRON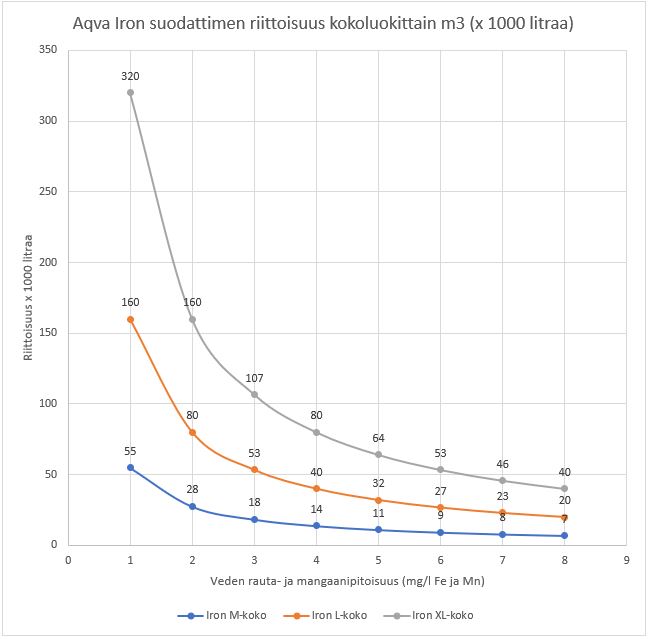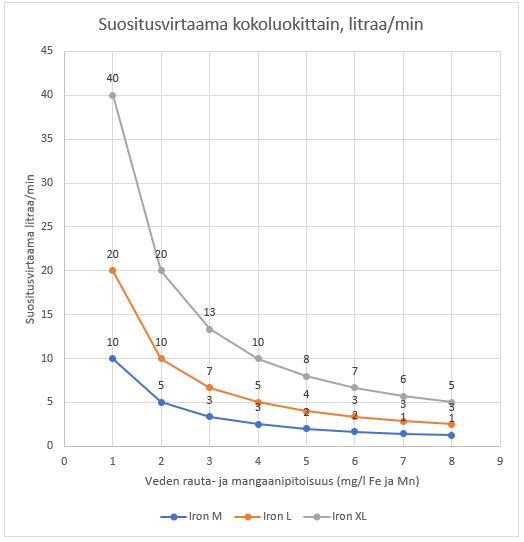 You might also be interested in these products: